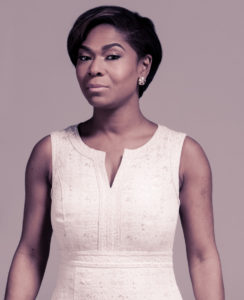 Jacqueline M. Baker 
is a leading consultant in the areas of etiquette and protocol. Following a successful career and nearly a decade dedicated to wedding and event planning, Jacqueline expanded her expertise to ensure that individuals and organizations are equipped with personal and professional etiquette and protocol training.
Jacqueline has been recognized for her commitment to the etiquette and protocol industry with recognition from Ambassador Magazine, Rhonda Walker Foundation,McDonald's/Steed Media, Hob Nob Drive, Women Who Lead and Michigan Chronicle/Michigan Front Page – 40 Under 40.
Jacqueline has been featured in a number of print, electronic and media outlets highlighting her etiquette expertise and unique and refreshing approach to etiquette instruction on media outlets including, Essence Magazine, NBC (WDIV – TV 4), Tom Joyner TV, Detroit Public TV, Metro Parent Magazine and CBS (WUSA 9).
Jacqueline takes a renewed, innovative and modern approach to etiquette training design and facilitation. While the origins of etiquette span back several centuries, Jacqueline respects those traditions while making the everyday practices relevant, efficient and effective to today's usage.
Jacqueline founded Scarlet Communications to provide consult and coaching in the areas of etiquette and employee engagement. She strategically works to create solutions and discover opportunities that will further the growth of organizations and arm youth, employees, athletes, entrepreneurs and executives with the critical life skills that will foster positive and productive business and personal lifestyles.
Utilizing the Engage, Enlighten and Empower model of Scarlet Communications, Jacqueline has provided training, coaching and consult to corporations and community organizations including, the Department of Defense, Detroit Lions, Nike, Buffalo Bills, Midnight Golf, Marygrove College, WDIV-TV 4,  Cotillion Society of Detroit, Deloitte and Richmond Public Schools.
She has also served in leadership and management corporate roles providing training, consult, public relations and event management to organizations including AT&T, Chrysler and Ford Motor Company. She presently served as a Senior Advisor at a DC based non-profit.
As a Certified Six-Sigma greenbelt, Jacqueline consistently develops systems to aid clients in streamlining processes to assist in reaching their strategic planning and development goals. EDUCATION Jacqueline obtained her undergraduate degree in Public Relations and her Master's Degree in Instructional Technology with specializations in Interactive Technologies and Performance Improvement. Jacqueline is also Six Sigma Green Belt certified in process improvement. COMMUNITY INVOLVEMENT In addition to her professional obligations, Jacqueline is a founding member of Detroit Young Professionals, a member of the International Society of Performance Improvement, the Public Relations Society of America and 12 Days DC metro. HOBBIES In her spare time, Jacqueline enjoys her collection of James Bond movies, mentoring, snowboarding, traveling and aiding colleagues and associates in becoming the best possible version of themselves.